Q&A: Richmond Thread Lab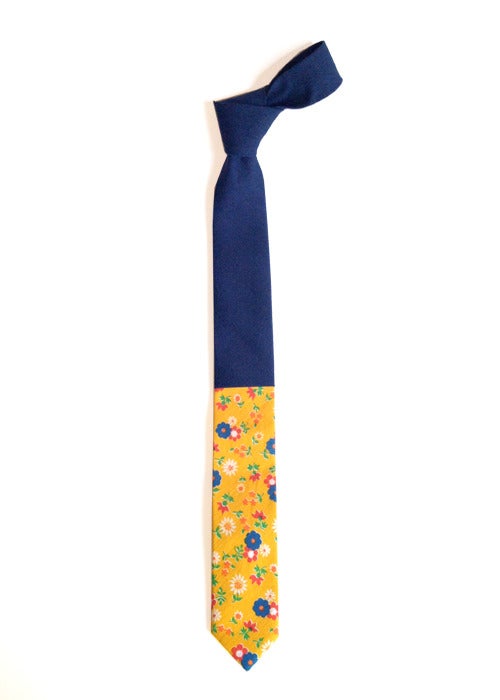 How did richmond thread lab get started?
It started as an outlet for a hobby. I loved using my hands and creating wearable pieces from vintage and texture rich materials. I began creating small hair accessories about 2 years ago, that led to making clutch bags and messenger bags and over the past year or so, my focus has shifted to men's accessories, specifically, men's neckties. I was working with a lot of wool and tweed and a friend suggested I make some ties out of those types of materials. The first season I made them, it was really successful and it's grown from there. I try to keep my focus on natural fibers and material full of texture, as you don't often see these in men's ties. I rarely use silk or traditional tie material and I like it that way. I try to provide a hand crafted accessory that is unique and rich with detail and texture.
After the first season they were really successful and I noticed a gap in the handcrafted marketplace for men's wear. This led me to focus more on ties specifically. I really wanted to create a product that was high quality with a lot of attention to detail, so I decided to move forward with one focus and get really good at it. I'm constantly improving my technique and process and this narrow focus really allows me to do that without being overwhelmed. RTL is also a very small operation and I want to make sure I give myself the time and care needed to be intentional with each and every tie.
Richmond Thread Lab's Spring line just debuted and we just released a 
lookbook video
 with some really talented videographers and designers in Baltimore on that. I'm also looking to reach out to more retail in 2013, so if you think Richmond Thread Lab might be a good fit in your shop or one you know of, please reach out!
To learn more about Richmond Thread Lab visit their 
website.